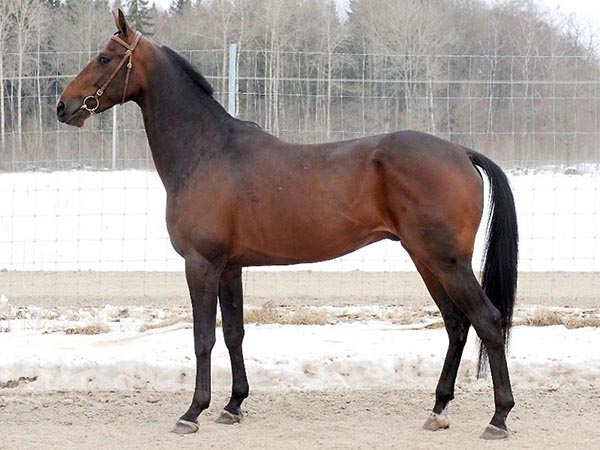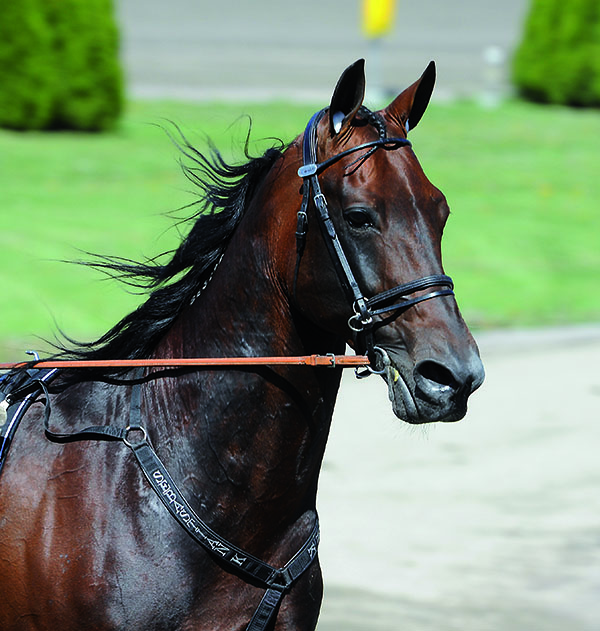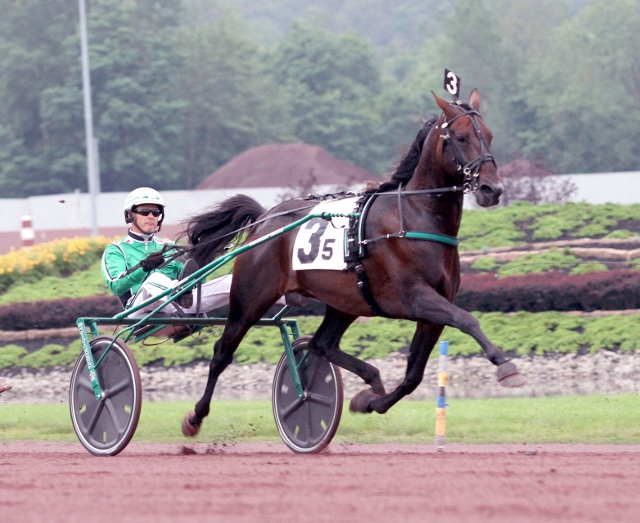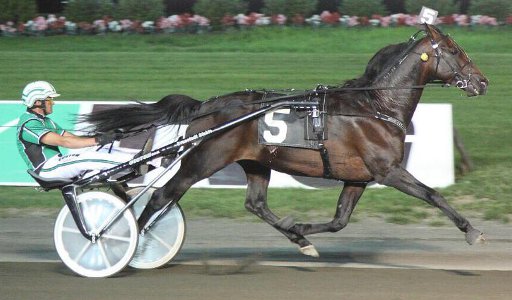 e. Korean (fr)
u. Gabriella K (s)
e. Probe (us)
f. 2006
1.07,7a / USD 2.973.252
Mankehøyde 163 cm
Han var tidenes raskeste travhest uansett kategori!
Sebastian K døde dessverre i 2020. Vi har fortsatt noen doser fryst sperma på lager, og er tillatt å bruke ham også i sesongen 2021.
OBS! Ny pris! Sebastian K betinger kr 0 ved bestrilling og  SEK 20.000 ved levende føll. Mva, stasjonsavgift og veterinærutgifter tilkommer. Fryst sperma. Kontakt stasjonen du ønsker å bruke for deres priser.
I hans første ordentlige årgang har Sebastian K 68 amerikanske 2-åringer 2019 pluss 11 svenskfødte. Fra før har han en håndfull svenske avkom født 2013, samt syv avkom født 2016 (den åttende døde som åring). 6 av de 7 har startet. Best er Staro Nashville 12.7, SEK 666.111 samt Alpha K 12.4, SEK 378.400.
I USA er den beste 3-åringen datteren, Next Level Stuff, hun har travet 09.4 og tjent USD 646.816.
Voted Dan Patch Older Trotting Horse of the Year in 2014. World Champion. At 4, winner Konung Gustav V's Pokal-G1, Sweden Breeders Crown; second in Grand Prix de I'U.E.T.-G1. At 5, second in Solvalla Jubileumspokal-G1, heat and Final Aby Stora Pris-G1, Prinx Daniels Lopp-G2. At 6, winner UET Trotting Masters-G1, Sundsvall Open Trot-G1, heat and Final Aby Stora Pris-G1, Finlandia Ajo-G1; second in Hugo Åbergs Mem.-G1; third in heat Elitlopp. At 7, winner Oslo Grand Prix-G1, heat and Final Aby Stora Pris-G1, Arjang Stora Stringerlopp-G2, heat Elitlopp; second in Sundsvall Open Trot-G1; third in Olympiatravet-G1. At 8, winner elim. and Final John Cashman Mem., Crawford Farms T., elim. and Final Cutler Mem., Sun Inv. at Pocono, leg TVG T., elim. Maple Leaf T.; second in Final Maple Leaf T., Allerage Farm T. At 9, second in Sun Inv. at Pocono.